Your practice for clinical hypnotherapy, psychotherapy and coaching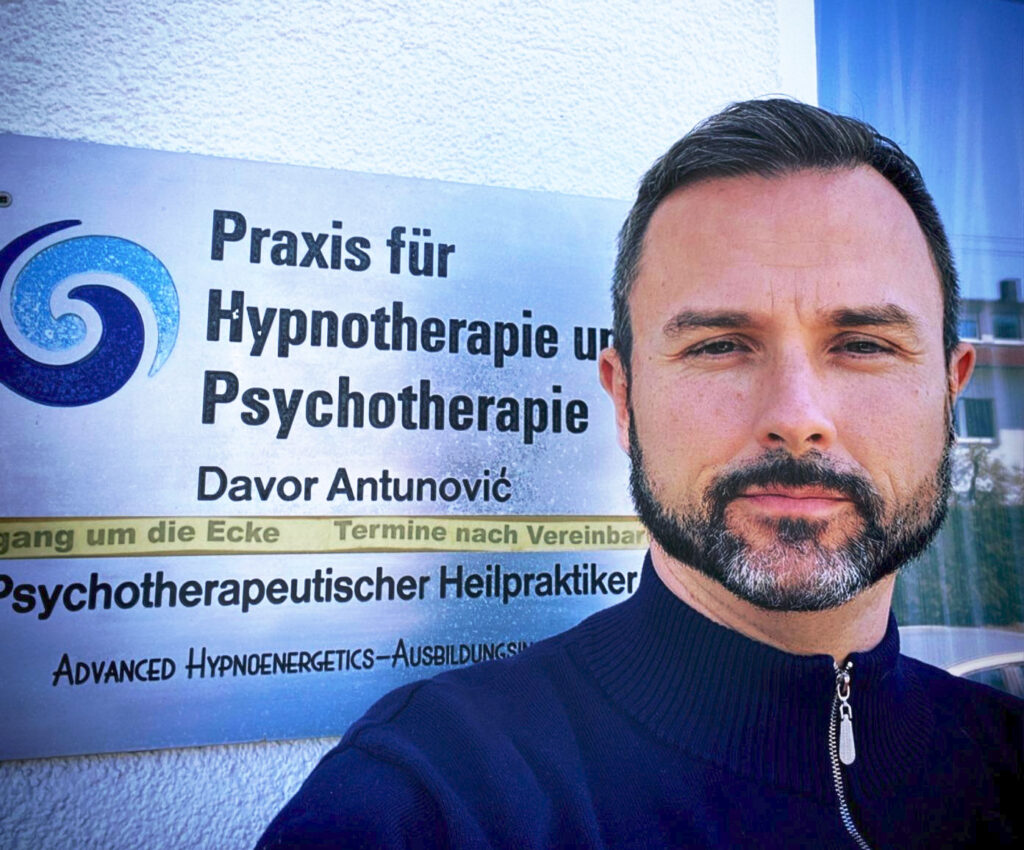 Welcome!
Hypnosis and psychotherapy in Esslingen near Stuttgart




My name is Davor Antunović and I would like to welcome you to my new website. I have been involved in the application of clinical hypnosis and related disciplines for almost two decades. For 16 years now I have been working as a therapist (psychotherapeutic alternative practitioner) in my own practice.
This page informs you about hypnosis and hypnotherapy in application in the field of psychotherapy and transpersonal coaching.
Hypnotherapy is a highly developed, traditional and scientifically recognized form of therapy, whose application is used for various problems, mental disorders and diseases.
On this page, especially prospective clients will find comprehensive information about my offer of clinical, medical and analytical-dynamic hypnotherapy with a focus on anxiety and panic, sex therapy and psychosomatics.
I guarantee a prompt initial consultation.